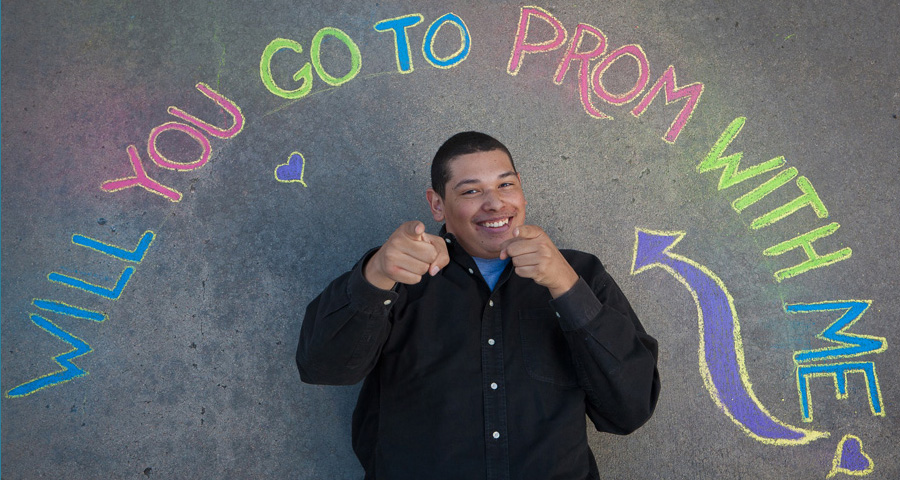 Spencer has been looking for a creative way to ask his girlfriend to prom, because "flowers have been over done". After some brainstorming we decided a little chalk art was in order! We laid out the text and chalked it in thicker to make it bold and bright. Spencer lay down on the ground while I climbed the ladder and shot from above. (This seems to be a theme with us these days!)


We had these printed in 4×6 and 12×8 prints. Then with a little nervous excitement drove over to her school and taped them to the windows of her car for her to find once classes were over. The wind today has been ridiculous and Spencer was worried they might blow off her car so we found a corner of the parking lot where we could watch and wait for Emily to find the photos.
Needless to say, the photos were a big hit. Emily made her way to the car and found the first photo taped to the drivers side of the window. She got in the car and texted Spencer "OMG" she hadn't realize there were more photos were taped over the entire front window of her car!
She said yes! 🙂