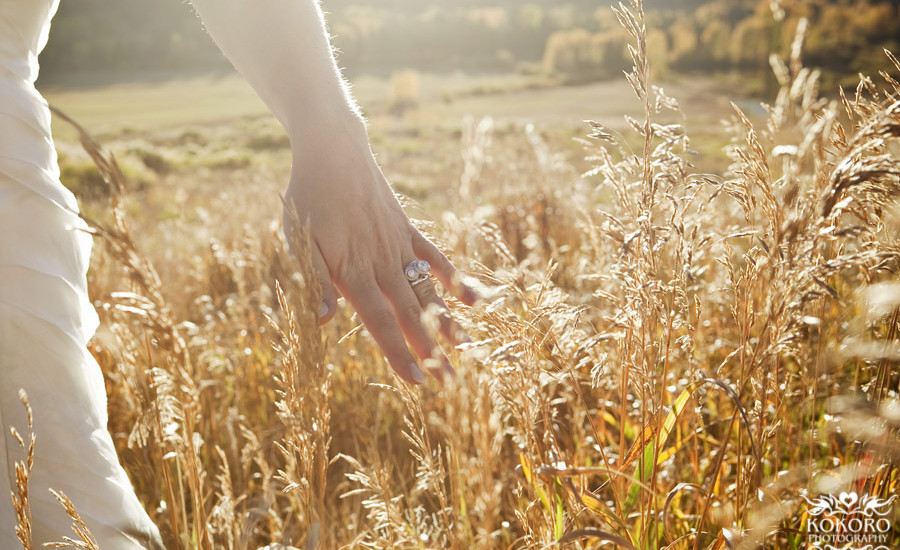 At Kokoro Photography we take great pride in our wedding albums. All layout and design work is custom designed by Kokoro Photography – we never send our albums to outside designers. It's our belief that because we spend the day recording your events as they happened – we need to be the ones putting your albums together. We know that your father wiped tears from his eyes before he walked you down the aisle but after he placed your grandmothers heirloom necklace around your neck. Little details are important to the time line…. reminders of what happened on your wedding day. With a custom design you can also be assured your album is one of a kind….  just for you album. Not a pre-designed layout where your photos are just dropped in.
After the wedding, when the dress is packed away, the cake is eaten and your flowers are dried,  your album will be a lasting reminder of the details, the important moments and the joy you shared. Your day was special… your wedding album should at as well. When you celebrate your 25th wedding anniversary we want you to be able to show your family just how beautiful your wedding was.
We want to share with you Bethany and Trent's album. Our standard photography packages include an 8×10, 30 page album. Bethany and Trent added additional pages to their album.

Front Page:
2 page spreads – like you're reading a book.
The back page of their album.