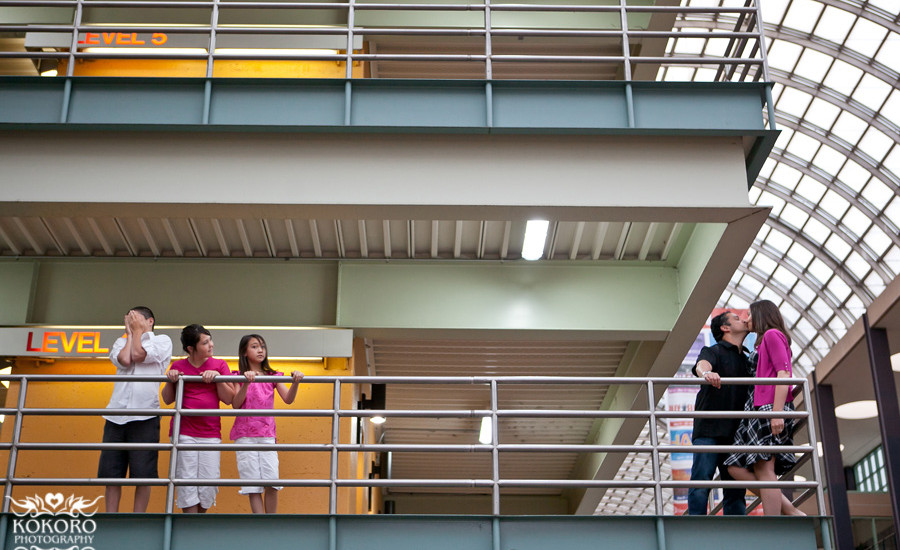 When two families become one, having a family engagement session makes good sense. Our goal and the reason we include engagement sessions with all our wedding packages, is to get to know you before the big day. When there are children who are very involved in the wedding day, we like to get to know them also.
We had this great plan to meet at at park in Castle Rock but then of course that afternoon we got the biggest thunderstorm we've had all summer. Plan B…. drive downtown to the Denver Center where we knew we could be outdoors and yet be covered.Fortunately, all the ladies were wearing bright pink which brightened up an otherwise drab day.
Argggg…… they're KISSING!
We braved the rain and wind for a couple of minutes to get in front of the bright yellow wall. But it was pretty chilly!
Then it really started raining again. Who knew reflectors could be used in place of umbrellas?