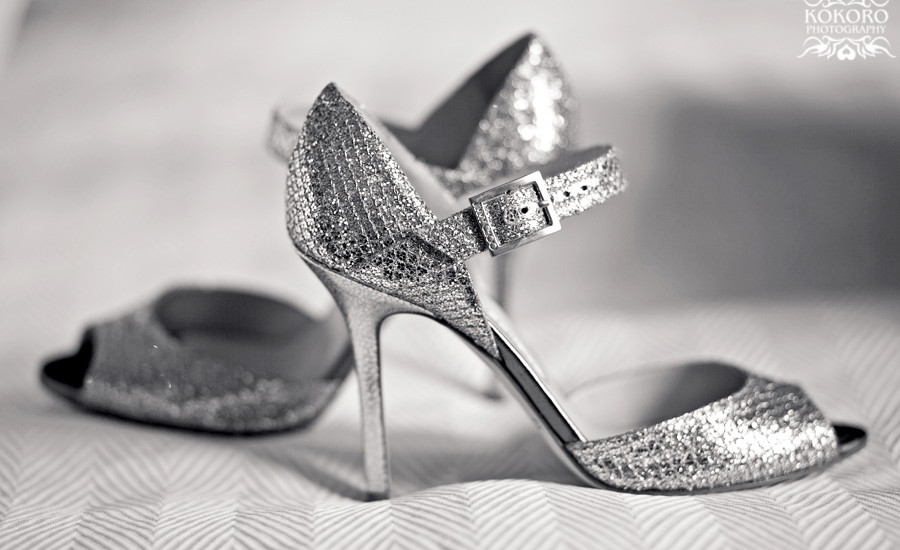 We easily admit to loving shoes and get very excited when our brides choose shoes that are fun and different.
Maybe it's because spending up to 11 hours on our feet, running after couples and we are relegated to wearing sensible shoes. Let's be honest…. most of the time sensible translates into boring, something we have to wear rather than the cool, fun shoes we wish we could wear.
Maybe it's because it shows the personality of the bride better than anything else. Did she choose the traditional white, low heel pumps or the sexy, hot pink, 3 inch stilettos? Leopard print? Comfortable flats that she won't regret late into the evening? Did she go western and wear the cowboy boots she told us about?
Whatever the reason…. the possibilities are endless and we LOVE the surprise each bride gives us.
Let's start off with Jimmy Choo…….


Matching toes……
Tartan wedding dress and matching shoes…..
Welcome to Colorado……
The sexy bride…..
Sensible, yet very fun…..
The traditional bride…..
A very bold bride……
A mountain wedding…….
and an airplane hanger wedding…..
A very colorful bride…..
Jeweled with His and Her initials……
Funky and loaded with personality!
His and her's shoes……
Sometimes the guys even get in on the shoe details!