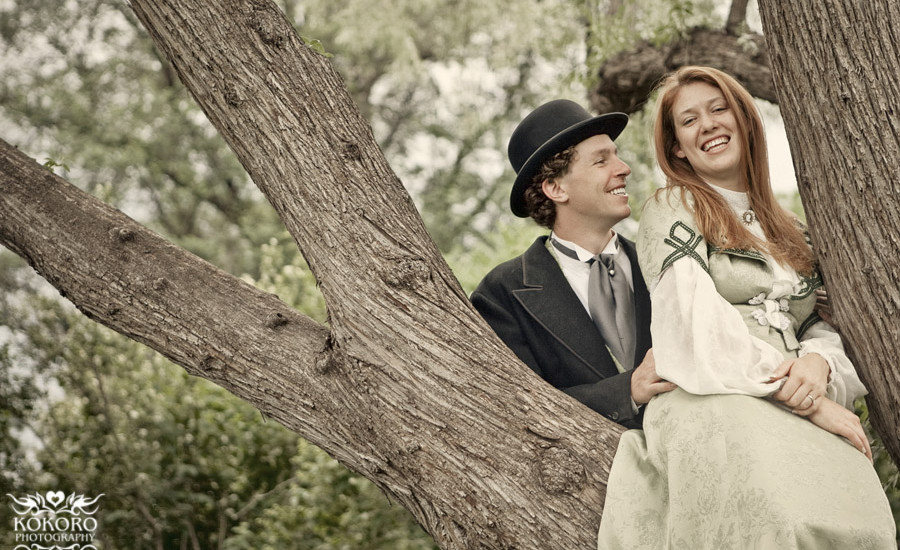 I met Sarah when she was a middle school student taking part in the Destination ImagiNation program. She was one of the most creative, self confident and determined kids. So it was no surprise when Sarah and Matt wanted to do something very different for their engagement photos. They headed off to a costume warehouse and after some looking around decided on costumes from the 1900's. Now don't for a moment think these two are just a couple of silly kids…. Matt is studying to be a doctor and Sarah started veterinary school at CSU this month – they just know how to have fun!  These future doctors will be married over Labor Day weekend at Hudson Gardens in Littleton and we can't begin to tell you how excited we are to be photographing this very special day.


Don't you love that hat…. Fruit and peacock feathers! Did women really wear this?
Sarah had a moment of boredom and painted the dogs toenails. He didn't seem a bit embarrassed at all and it matched his collar.
We borrowed the front porch of a family for these photos. They didn't seem too shocked but kept peeking around the corner of an upstairs deck to watch.