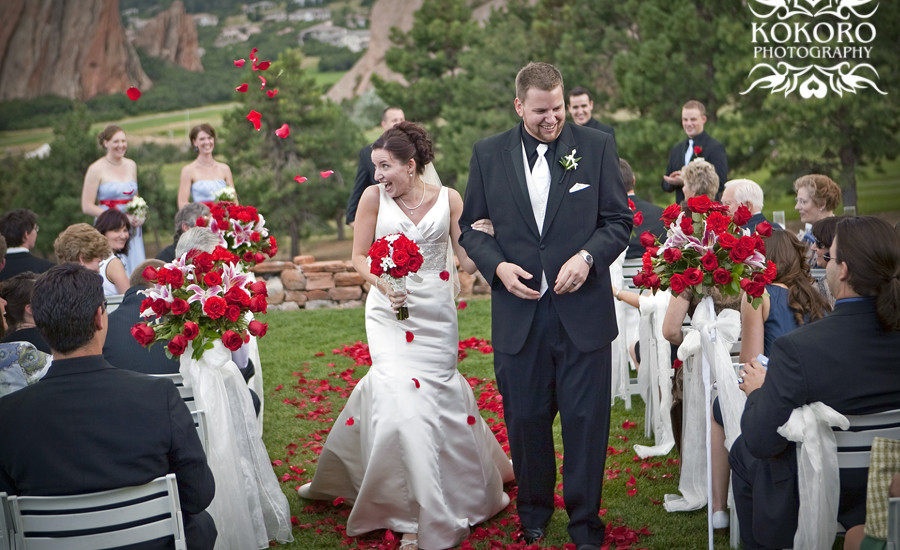 As you can see from Ruxy and Andre's photos they are an adventuresome couple! Full of fun ideas and willing to do any of the slightly crazy things we asked of them… which was often. They had such a beautiful day and Arrowhead is a stunning place for a ceremony. The ceremony site overlooks the golf course and the amazing red rocks of Colorado's front range making for a dramatic setting.  Ruxy's family is from Romania and brought a cultural flair to the event… lots of beautiful singing.

Andre and Ruxy chose to see each other before the ceremony. This was a private moment together before they started their formal photography.
Ruxy's cousin wore these masks at her wedding — the tradition continues
This was not prompted!
Thanks for sharing such a fun day with us!
Debi and Amanda