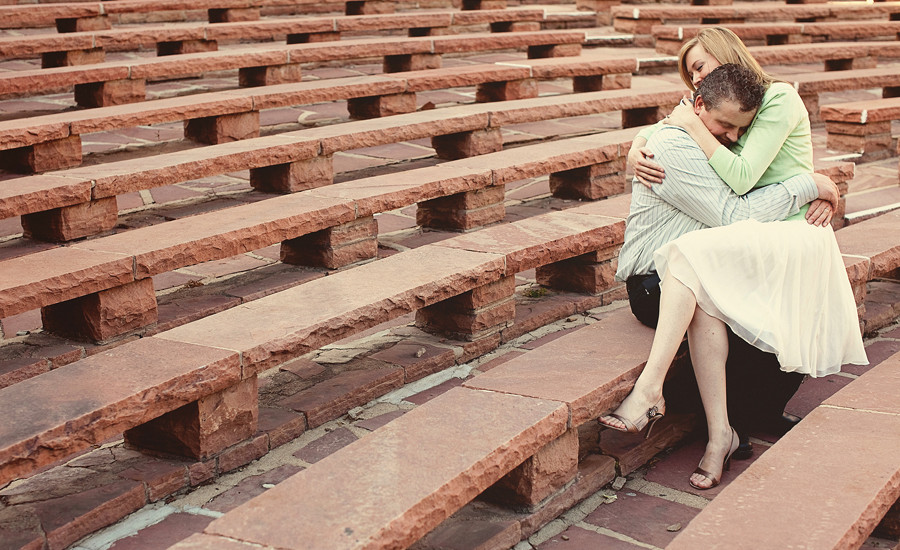 What do you do when you absolutely hate the way your engagement photos turned out? Have them redone – even if it's after your wedding! Katie and Bart really disliked their original photographers work "way to much photoshop" was the description they gave us. Katie had seen photos we'd done for a blog acquaintance a couple years ago and loved them. She decide that if they were ever in Denver she wanted photos with us to replace the original engagement photos. Last week when they were in town they booked a session with us to do a post-engagement photos in Boulder. Lucky for us!
Katie and Bart are a wonderful couple and so willing to do anything we asked them. Katie even added some of her own spice to the session 😉 We had such a good time with them and hope these will make up for the last engagement photos.
Good luck to you two in Seattle. It was a joy meeting you!