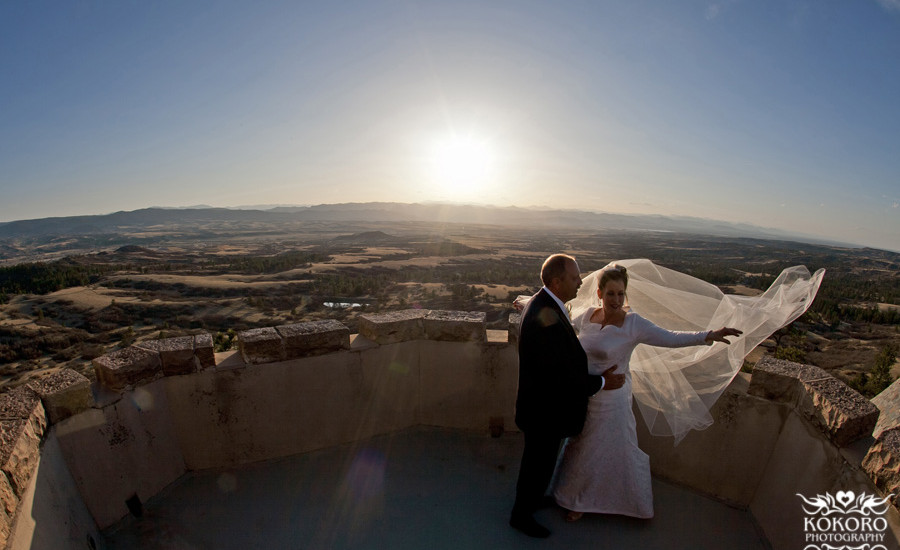 Monique and Rodney had a lovely and very romantic wedding with services at Our Lady of Mt Carmel Catholic Church in downtown Littleton and reception at the Cherokee Castle.  Their large and very devoted family were so happy to witness these two exchange their vows, it was so touching to watch everyone surround them with so much love and best wishes for their future.


Flower girl and ring barer melt down just a few minutes before the ceremony began. It was as if on cue they both began giving the adults a bit of attitude.
I love this shot of the flower girl being reminded of how important the day was.  She's so serious listening to him.
and like most 4 year old kids…..  you can only maintain for so long!
On to the Castle and the reception begins….
Monique and her mother
If you ask really nicely the staff will escort you to the top of the turret where the view of the entire front range is amazing!
Secret…. photographers try really hard to get the veil to blow in the wind like this. We fake it by having one person throw the veil into the air and running out of view of the camera while the photographers shoots FAST. When it happens on it's own like this we are soooo excited!
Yep – that wind was making magic for us that day!