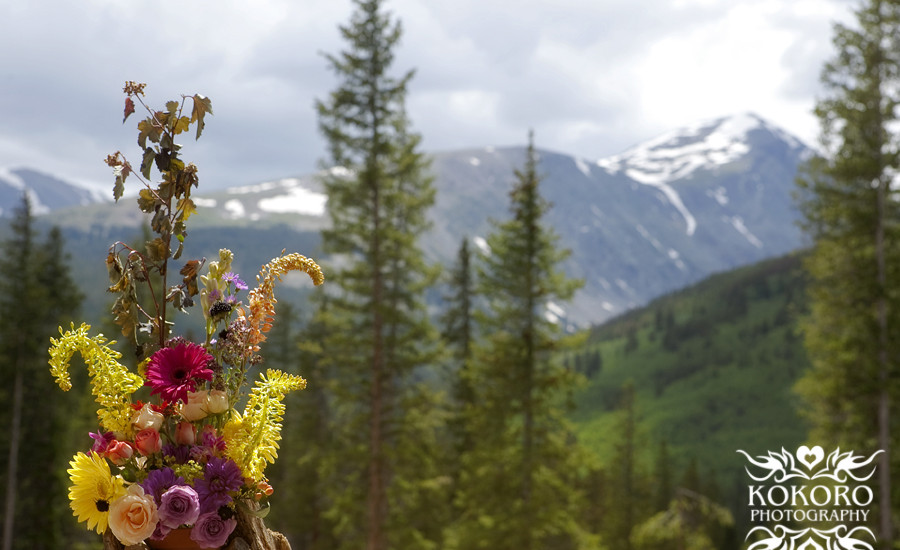 Mindy and Justin held their intimate ceremony and reception up past Breckenridge on the 4th of July. It was lovely to have just their close friends and family around for the event- really a fun and loving environment! The couple rented a beautiful private home in Blue River (the bride's home town) with a gorgeous view off the balcony and a back "yard" full of wildflowers.  Everyone pitched in too, from the freaking amazing log and wildflower center pieces (handmade by a friend of the family and the father of the bride) to redoing the boutonnieres to figuring out the finicky fireplace.


I love the suits!
We drove down to a nearby lake for Mindy and Justin to see each other for the first time.
Their friends are great- a lot of fun and very caring!
They also had a different kind of unity ceremony. One of the flower kids brought up a basket of wildflowers to the alter, which each of the moms handed out to each guest. Later, the blooms were all gathered into one big vase, representing not only the unity of their families, but their friends as well.
Stay tuned for next week- Mindy and Justin are holding a big reception this weekend at Mile High Station!