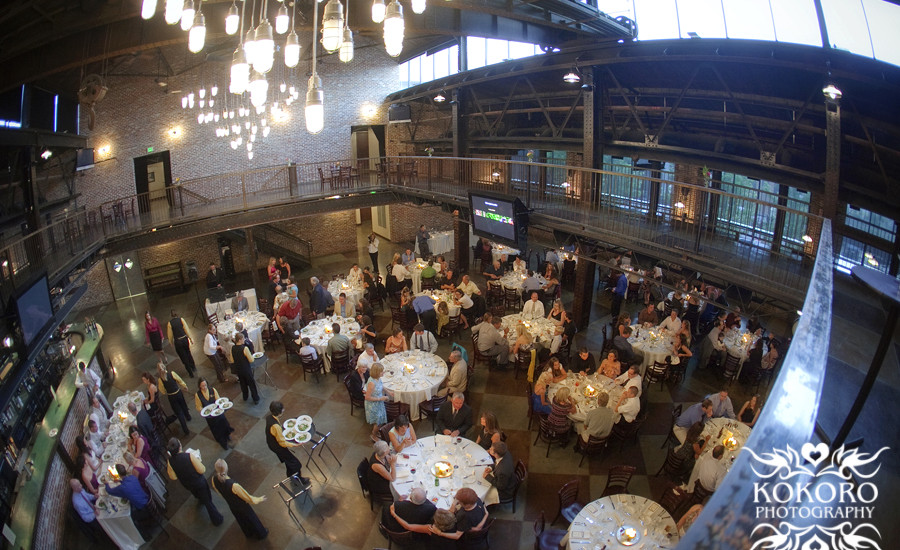 Hey everybody! I finally have a moment to share some images from Mindy and Justin's reception at Mile High Station. They held their reception in Blue River on the 4th of July, and then threw a big party for all their friends in town.  What a fabulous event location! The lights are just so beautiful, and we had a great time photographing their reception here. It was so nice to see all their friends and family again! It's such a unique pleasure for us to really be able to spend some time with our couple's wedding parties and families, and for our couples to really get to enjoy their party once the stress of the wedding day is far behind them!


Mindy and Justin decided that they really enjoyed the "foreheads together" pose.I love how he makes Mindy laugh!
And it wouldn't be an M&J event if there weren't a little drizzle. All three photo shoots we held with them this year we were rained on. If rain on your wedding is good luck, these two should be buying lottery tickets!
Such a fun place to shoot- thank you both for being open to our crazy ideas!
I would like to point out that Justin posed himself this way…
They had a GREAT dessert bar full of all kinds of tiny goodies.
Thank you again you guys- I can't wait to show you all the images!
-Amanda