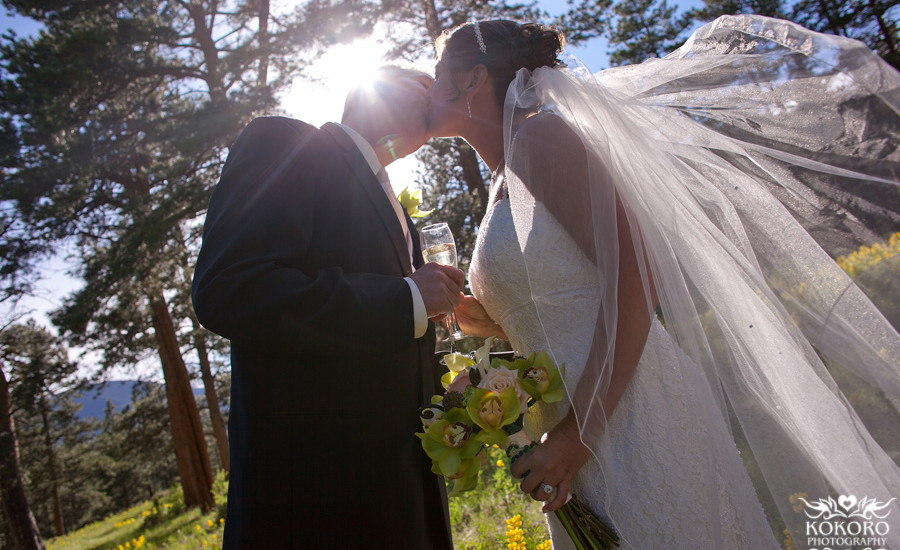 John and Marcy decided they wanted to host their wedding in our beautiful mountains so out of town guests could enjoy the beauty we get to see on a regular basis. They couldn't have chosen a better day!
One of the newest venues to open in Colorado is the lovely Della Terra in Estes Park. This is a beautiful location offers a great outdoor locations for ceremonies with stunning mountain views, indoor reception hall and guestrooms. Everything you need in one spot and a perfect location for what John and Marcy wanted to provide their guests.


Marcy and John decided to see each other before their ceremony. I felt like we were invading their moment when John teared up seeing Marcy for the first time.
Marcy's son was quite a handsome best man. Always looking out for his mother and making sure she got what she needed on her wedding day. He was so thrilled John was joining their family.
Isn't this view amazing! All that was lacking was a heard of elk or deer wandering through the field.
This was my favorite moment of the day. Marcy and her son had a Mother-Son dance while John danced with Marcy's mother. The look of love and being so proud them just glows from their faces.