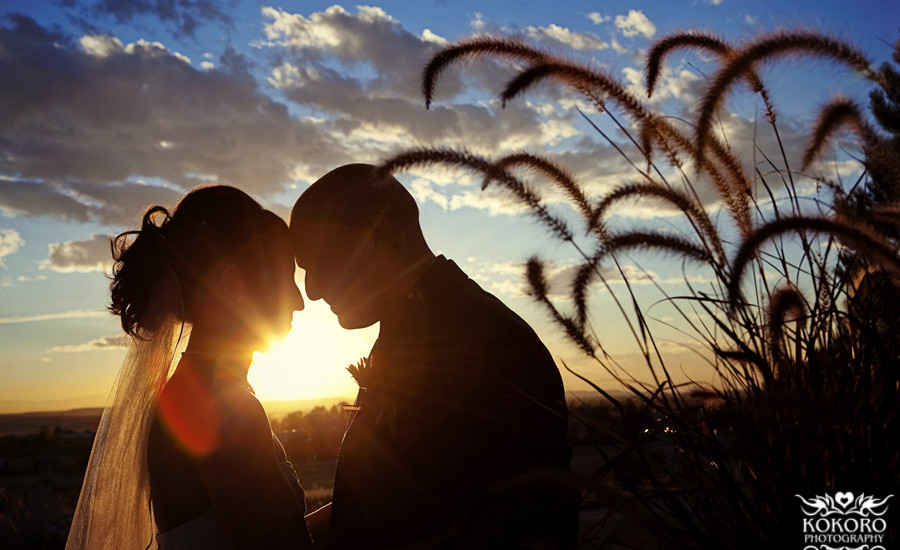 Ross and Lori had such a lovely fall wedding at the Villa Parker. I honestly have never seen a groom so excited to be getting married as Ross. He honestly was jumping with joy as time got closer to the ceremony. Lori however was as calm as we've ever seen a bride…. together they make a perfect pair. Through out the evening we heard stories from grandparents about the great breakup while they were dating and how they got back together. It was very sweet to listen to them go on about how much they adored their grandchildren.
Lori picked bright vibrant colors to match Colorado's stunning yellow aspens and keeping the time of year in mind.
Pumpkins were used as decorations throughout the reception and at the ceremony.
Love the contrast of the purple shirts and ties with the orange of the flowers.
This little guy was very serious about making sure he did his "ring job" correctly.
Ross was so excited that he couldn't even look at Lori when she first came down the aisle.
I think Lori like the ring!
Still admiring those wedding rings.
Lori's mom and dad couldn't have been happier for Ross and Lori.
Bouquet toss went off without a problem but when the garter was thrown it hit against the rough wood beam and stuck. Leaving all the unmarried guys looking at each other wondering who was going to be the brave one to get it down.