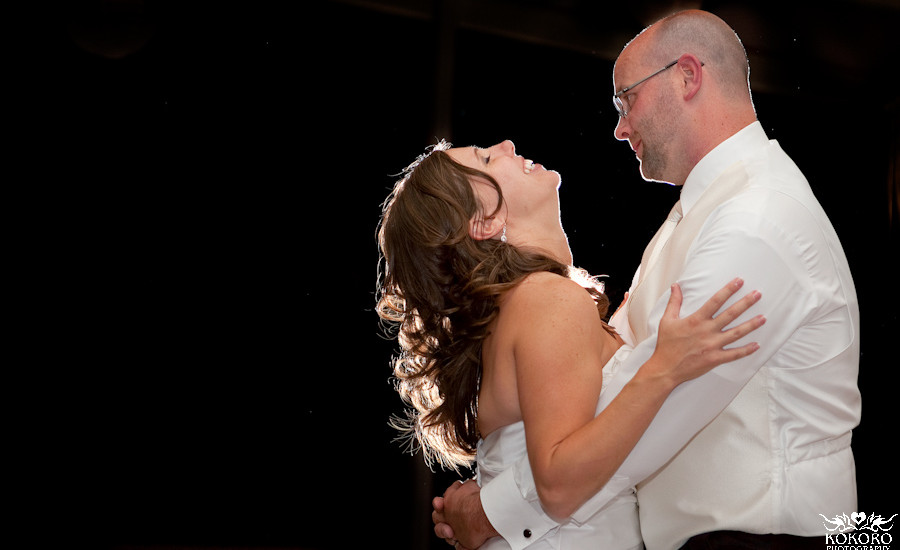 Kathy and Ray wanted a wedding with Colorado's beautiful red rocks as their backdrop. After looking at several sites it was decided that the Trading Post at the Red Rocks Amphitheater and the Red Rocks Country Club were exactly what they had in mind. The only draw back…. there was a concert planned for that same evening so the wedding needed to be  scheduled before things got too crazy with concert fans! As we were driving back to the Red Rocks Country Club the concert crowd was cheering and toasting the bridal party.
Check out the beautiful bouquets and center pieces put together by Kathy's aunt as her wedding gift to the couple. She did an amazing job given that she lives out of state and had to order everything once she got in Colorado.


Wishing stones were placed on everyone's chair. During the service the couple asked everyone to hold the stone and make a wish for them, then place the stones in a jar on their way out of the ceremony.
This little gnome had some mysterious connection to members of the bridal party. He kept showing up in the oddest places!
The open top limo made for great photos and gave the concert crowd plenty of second looks and cheers,