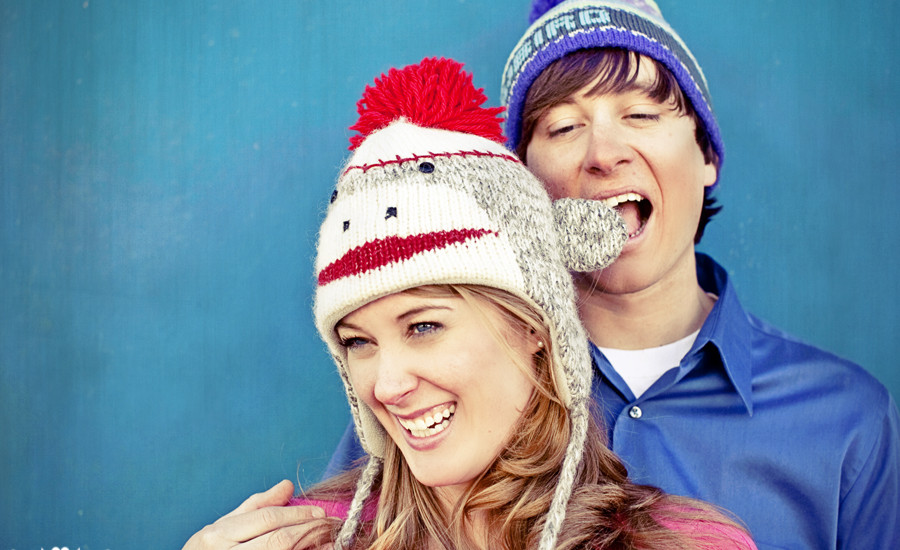 Jen and Greg are getting ready for their May wedding by using their engagement photos for their table decorations. We had such a great time hanging out in Golden with them. We grabbed a quick lunch to go over the details of their wedding day and then hit the streets to do their engagement session.
These two are such fun! Both have a wonderful sense of who they are and what they want their special day to be like – without breaking the bank to do it. We're looking forward to seeing them in May!
Don't you love the sock monkey hat!