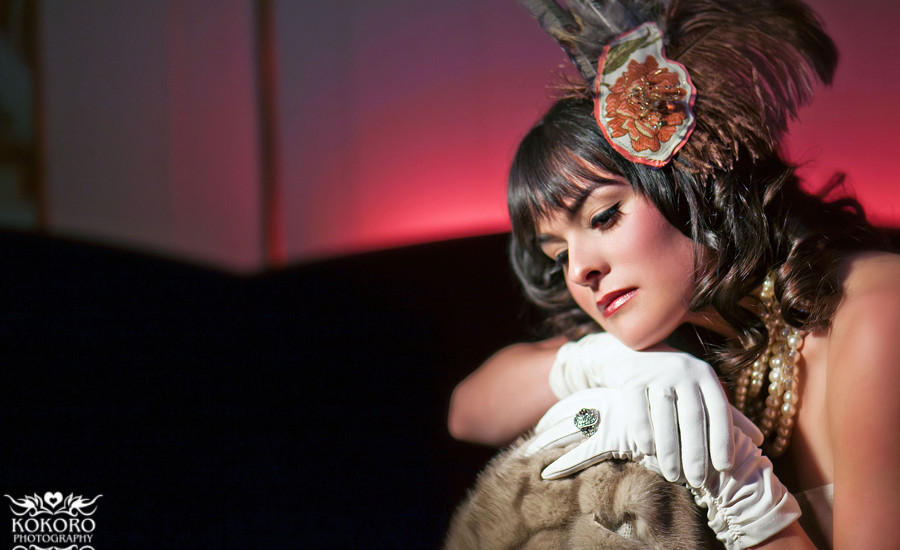 It's fun to make new friends. I've known RJ Kern for a couple of years, but only in passing. Recently, I offered to help him knock off a couple of his 101 goals in 1001 days, and he mentioned an educational vintage shoot he was putting together. Would I be interested in helping? I said I loved the style he was looking at and asked, "You knew I was a costume design major, right?" He replied, "You're like my soul sister!!!" There would be a shortage of exclamation points in the world if I ever quoted RJ with the correct amount of enthusiasm.
And, as like follows like, RJ's friends are pretty swell people too. All the participants in this portrait shoot were wonderful to work with. Even when the inevitable stress appeared, everyone took it in stride and pitched in. What more could you ask for?
Oh yeah, fabulous vintage pictures and a fun video explaining our process. But for me, that final output is secondary to the experience itself. If collaboration is a dance, it's nice to feel like everyone's in rhythm.

Inspired by Light: Behind the Scenes of a Vintage Shoot from R. J. Kern on Vimeo.
Models: Sage and Eric Crowe
Photographers: R. J. Kern and Amanda Tipton
Stylist: Kori Schell
Videographer: Brian Martinez (who needs a website, because he did a great job!)
Video editing: Eric Crowe
Grip: Scott Stebner
Location: The Cruise Room at McCormick's Fish House & Bar and The Oxford Hotel.
Music: RJD2 "All for U"