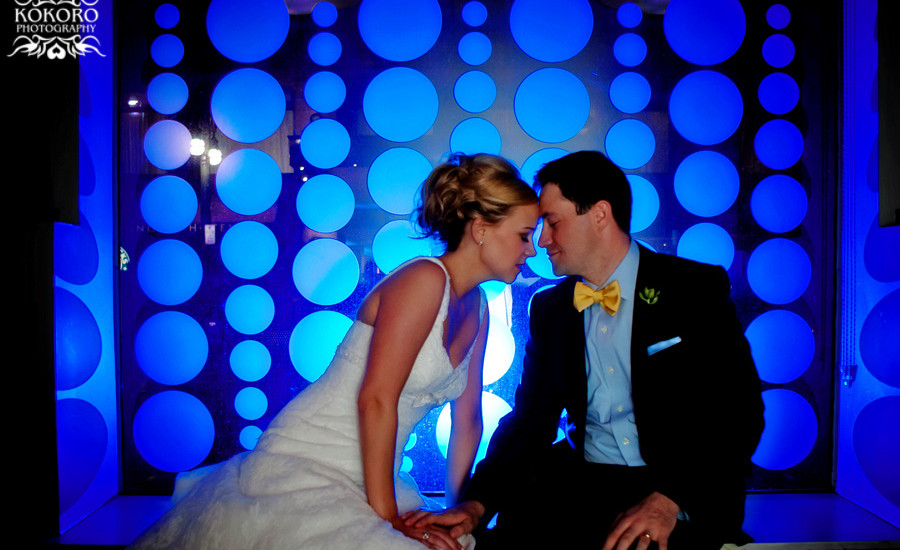 We've been so busy lately that I've been so behind getting post up on our blog. I guess that's a good thing for us but I do feel badly for not staying on top of getting our fabulous wedding posted.
Kiva and Elizabeth were married at the Magnolia Hotel on 17th street in Denver. This lovely hotel has beautiful rooms and a huge ballroom across the street for receptions. With a ton a fun, and funky places for photography we are always excited to book a wedding there. Elizabeth and Kiva live in California, but Kiva grew in Denver so making Colorado their wedding location choice was easy. They wanted someplace as easy going and relaxed as they are.
Love the new trend of succulents in the bouquets.
Succulents and Bow Ties – a very modern combination
The Beatles had Abby Road…. We have 17th Street!
This group kept me on my toes! They had more ideas for silly photos than I could keep up with. But I LOVED that they wanted to make their guys shots be different than anyone else. Unique and Creative!
First look – Elizabeth and Kiva wanted to do a first look before the ceremony so we could get as many groups shot taken ahead of time as possible.
The girls also had fun ideas!
After the ceremony a bag piper walked the entire wedding party and guest around the block and into the reception across the street.
Dance lessons really paid off for these two! They had a beautifully choreographed first dance.
Cupcakes by Happy Cakes instead of a traditional wedding cake.
Sisters!
End of the evening photos….
A special thank you to Sidney Stopper at the Magnolia Hotel for doing such a fabulous job coordinating this wedding and Erin at Plum Sage for the great floral design!