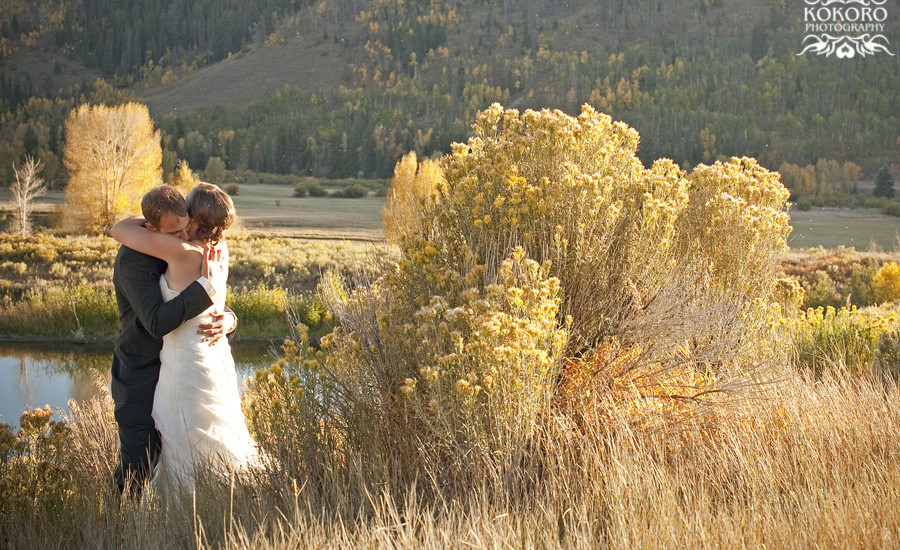 We love Keystone. So much so that we have a condo up there so we can enjoy the beauty year round. This year was particularly beautiful, especially this fall. The sky was a beautiful crystal blue and the leaves a brilliant yellow color. We couldn't have asked for a better setting for Bethany and Trent's wedding.


What an amazing view for the ceremony.
Bethany and Trent took a few moments out from their reception to take these awesome photos. Look at the number of stars! We don't see stars like this in the big city.