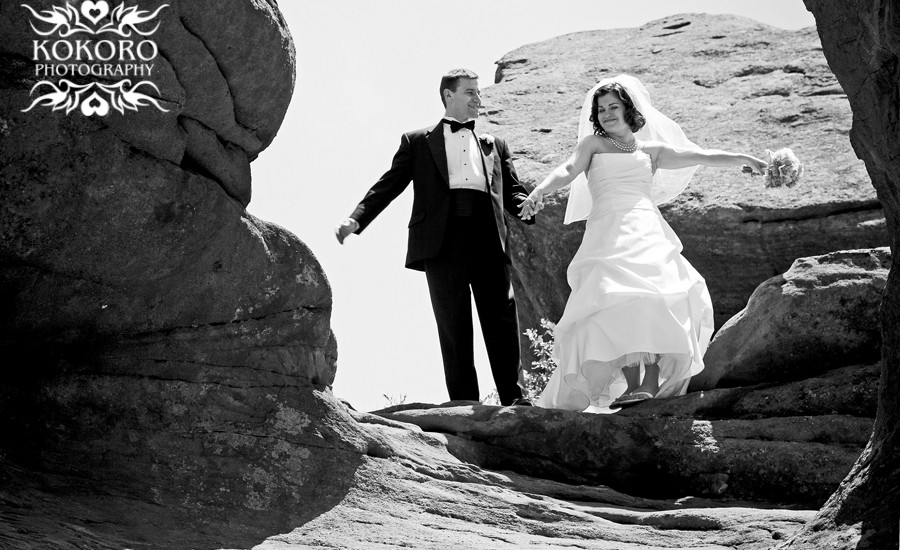 "It's my wedding; I will destroy the whole forest! Somebody get me a gopher!" – Chrissy
What is funny about that is that Chrissy is so NOT a Bridezilla. In fact, she and Dave are two of the sweetest people we know. We were so excited for their wedding just to get to spend some time with them!
Chrissy and Dave were married early in the day at the Red Rocks trading post with their family from both coasts in attendance. Some of our favorite moments of the day include hundreds of fitness fanatics cheering the couple on  as they got ready to run the ampitheatre, Dave smashing the glass extra hard "just in case", Chrissy's bright pink Chuck Taylors with cupcakes,  Dave's love of sushi, Chrissy and her dad finger dancing during their Father-Daughter dance, and, of course, Chrissy declaring herself queen of the forest.
Here's some images from their wedding! Enjoy!


Have a good night everyone!