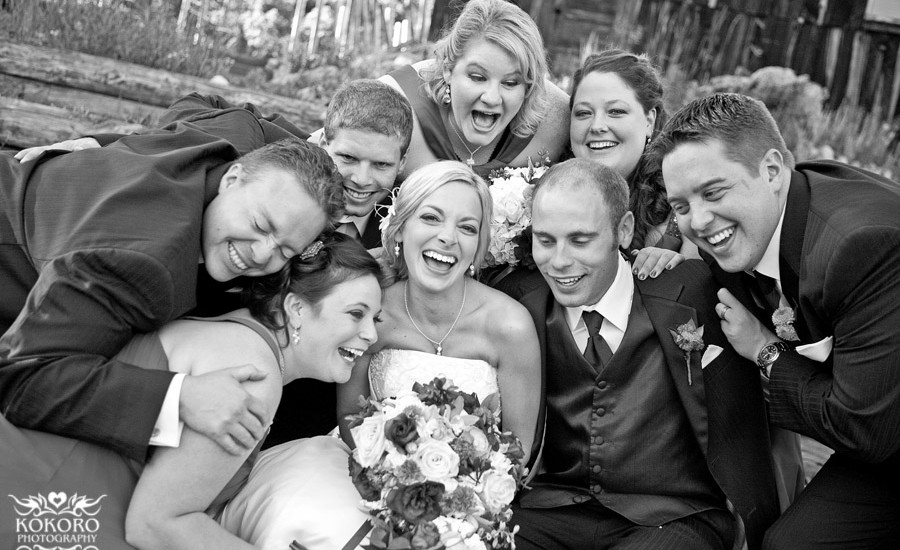 We adore Carla. She's cute, funny, beautiful and was the perfect bride. Nothing stopped her – not the heat, not a massive number of biting bugs or really cold  stream water. Wes (bless him!) willingly when along with everything we asked him –  even when we knew he'd rather have been having a nice cold drink with his friends. (Thank You Wes!) Together they are a perfect couple.
Carla didn't miss a single detail from the hanger with her "Mrs." name as part of the frame to a charm she added to her bouquet. Everything was well planned and coordinated through the day.  The Wild Basin Lodge was a stunning setting for the wedding. Friends and family from out of town had a spectacular view of the Colorado mountains during the ceremony. Afterward, everyone retreated to the lodge for a delicious family style dinner and an evening of dancing. All day family and friend surrounded the couple with love and best wishes for a wonderful future together.
Check out: The hanger Carla ordered for her dress, the steins Carla and Wes gave as gifts, and Carla's  fabulous blue shoes!