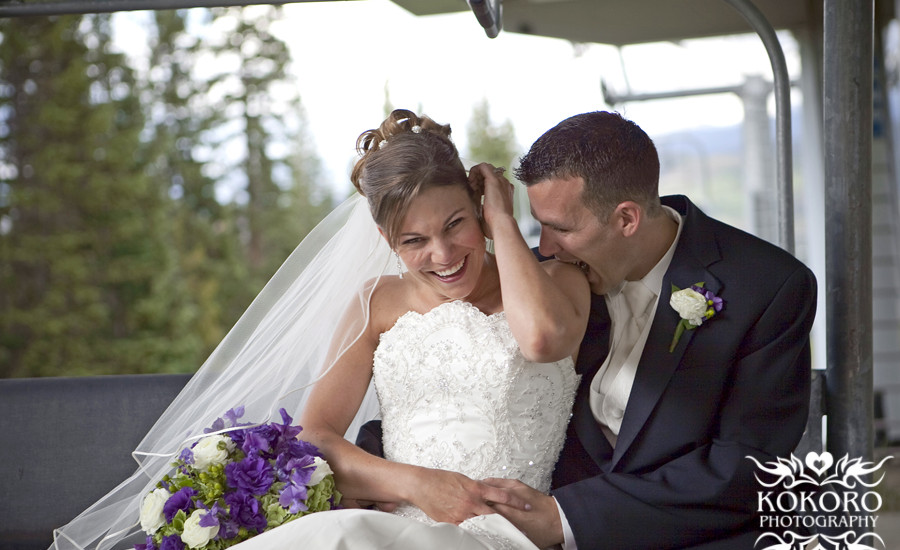 We've been through a lot with Brandy and Danny- so much so that we felt like we were seeing old friends get married. It's been a blast hanging out with them this year, and their wedding was just as much fun!

One of the lesser known skills that a bride needs on her wedding day is the ability to drive while eating a PB&J.
Brandy and the ladies got ready up at Ten Mile while the guys took pictures in downtown Breckenridge.
We had quiet a bit of rain on and off, but it made for a great sky…
There are many places to store your vows, some more interesting than others-
I love the expression on the little kids' faces…
The fact that you can see the rain and the sunshine together, I don't know, it just feels like a great metaphor for marriage itself to me.
As we went to take the photo, one of the guys yelled, "We're all tree sprites!"
Thanks again you guys! Lots of love, Amanda and Debi.