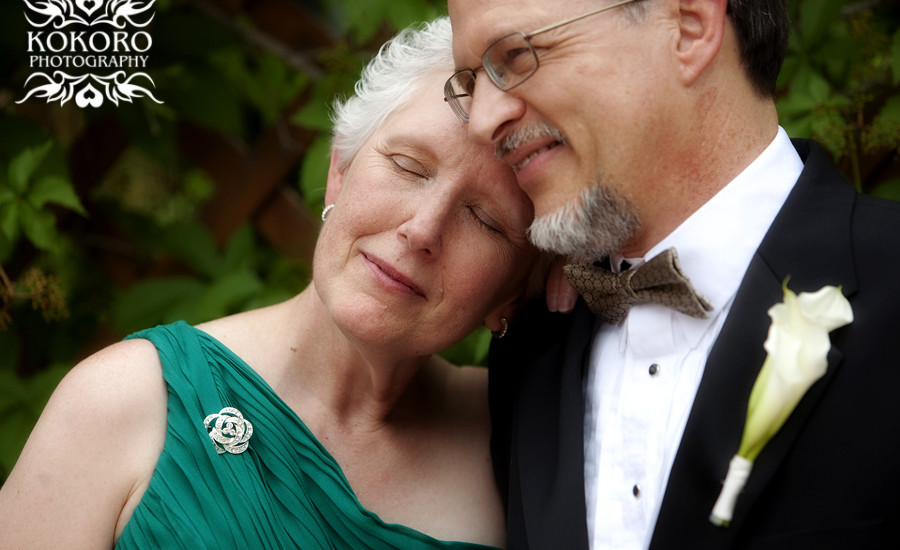 We've known Becky and Jim for a long time through Destination Imagination, a creative problem solving competition for kids that we work for as volunteers. I've grown up knowing Becky's daughters (in fact, we took Michelle's wedding pictures when she married Marcus last fall), and it was just really fun to be there with all our friends and watch the two of them get married! They made everything official at Terrace Gardens at Dove Valley, and in a non-traditional ceremony, they had a unity M&M bowl. Becky, Jim and their four kids each had a different color M&M which they poured into a glass bowl. It made a really cool sound! Michelle, being Michelle, began eating them immediately. Seeing as it was about 85 degrees out, it probably wasn't a bad idea- I mean, there's unity, and then there's "unity".


My mom helped Becky pick out her dress- they were looking for something as non-mother of the bride as possible.  Barbra Bush jackets were right out. I think they did an excellent job!
This is Owen, Becky's grandson. Owen did not want to wear a suit. Owen decided a temper tantrum was the way to go. But Owen has very good manners, so he was screaming and crying, "No THANK you! I don't want a suit! No THANK you!" It was probably the most polite temper tantrum ever thrown, and it's really hard to get what you want when everyone's too busy laughing!
This is Ann, also a friend from DI. Ann likes to dance, and she was frustrated that no one was dancing at this afternoon reception. After she'd gotten most of us to dance with her once or twice,  she actually cajoled the bartender into coming out and dancing with her for a song!
Becky and Jim seemed, however, not to need any coaxing…