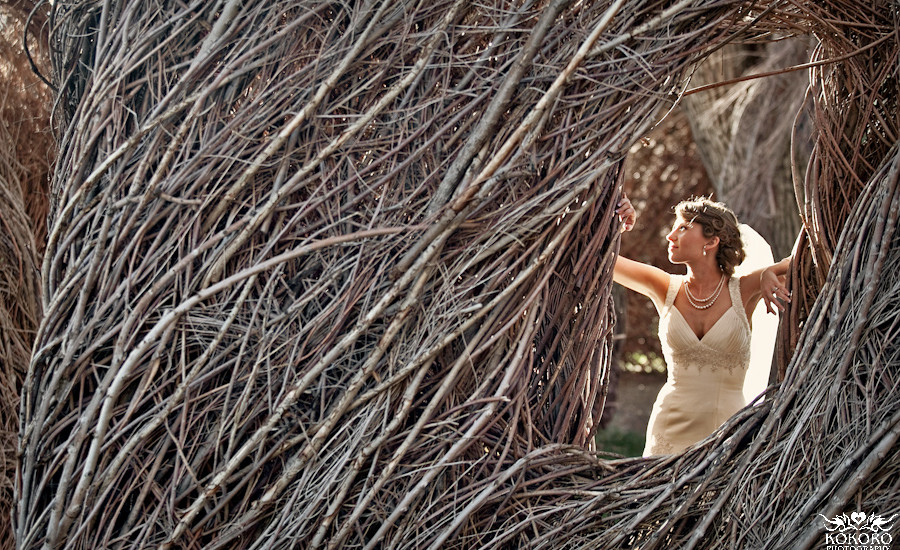 April and Janson attended Pepperdine University where Amanda went to college. Amanda had graduated before they began classes there but there is a deep bond between Pepperdine theater students! When April and Janson decided to get married they called us to photograph their ceremony and reception.
Consistent with their engagement session, their wedding had a 1930's theme. Held at the beautiful Shove Memorial Chapel in downtown Colorado Springs the wedding was stunning. Please take a very close look at Janson's suit… he made it! Yep, Janson is a tailor for the Broadmoor Hotel in Colorado Spring. With his background in costume design he has all the skills to make his own suit for their wedding. What an amazing keepsake.
After the wedding everyone move to the Fine Arts Center for the reception. Along the way the wedding party stopped to take some of the most fun group photos we've seen in a long time!