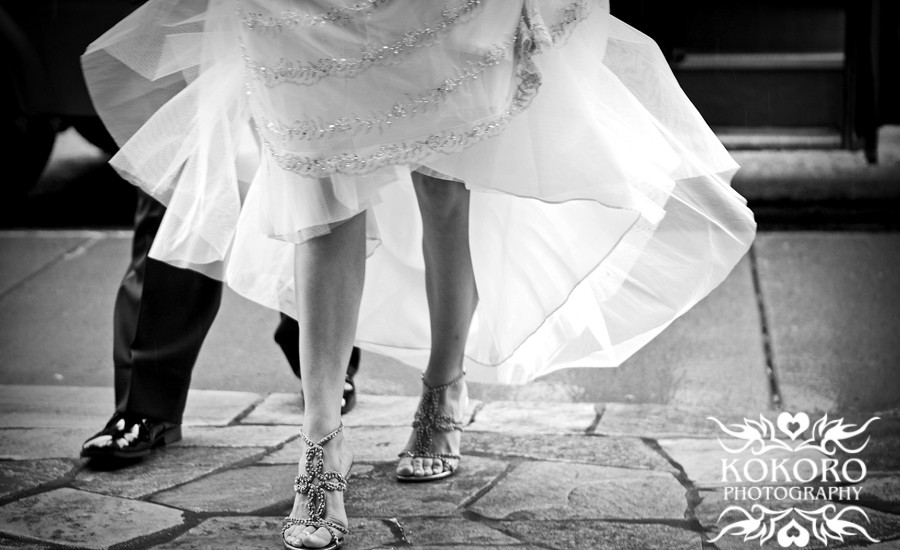 It's rare to have a Monday wedding but when the military is only willing to give you specific dates off, you go with what you're given! Fortunately it didn't hamper their friends and family from coming to Colorado for an absolutely wonderful celebration.
Amanda and Christopher were married June 1st at the Beaver Creek Chapel – one of our favorite places for a beautiful, romantic wedding. Amanda was a stunning bride, very elegant and gracious. Honestly… she is drop dead gorgeous! But most of all, Amanda is the kind of person you'd like to hang out with – kind, thoughtful and charming. It's no wonder Christopher asked her to marry him. Christopher was the perfect gentleman, careful to make sure everyone was taken care of and that his friends and family were have a good time. Best of all… he was always grinning at Amanda – clearly in love. They are a perfect couple. Christopher and Amanda have known each other since they were 3 years old. I'm not sure how many couples can say they've grown up together!


Amanda asked her father and step-father to walk her down the aisle.
Doesn't that smile say it all?
…. and last but not least – Amanda talked Amanda into a fun fashion shot on this fabulous chair at the hotel!