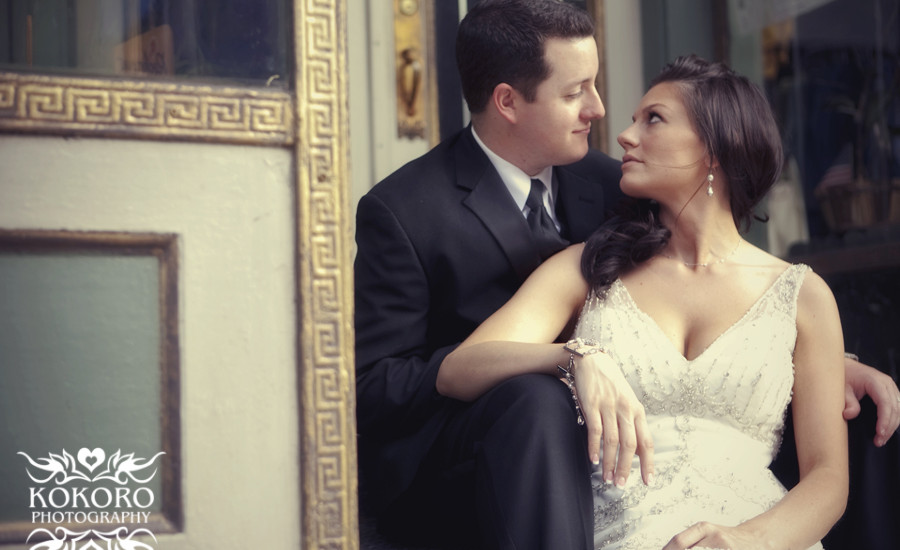 Sleep is an amazing thing! I'm ready for a day of crazy blogging. We have so much to share!
Amanda and Chris held their destination wedding up in Beaver Creek at the beginning of last month. Because they were coming in from out of town, we didn't have time to do an engagement shoot. Instead, we went downtown for a second day shoot in all their wedding kit- it's a great way to get all your bases covered, mountain AND urban images!
What we didn't expect though was that Amanda and Chris became instant celebrities. We had postal workers stop a mail truck and ask to take their picture. A lady at the train station decided they really needed some homemade dishtowels. We had to actively walk on the less crowded side of the street to get them from location to location with a minimum amount of fuss. It was unreal!