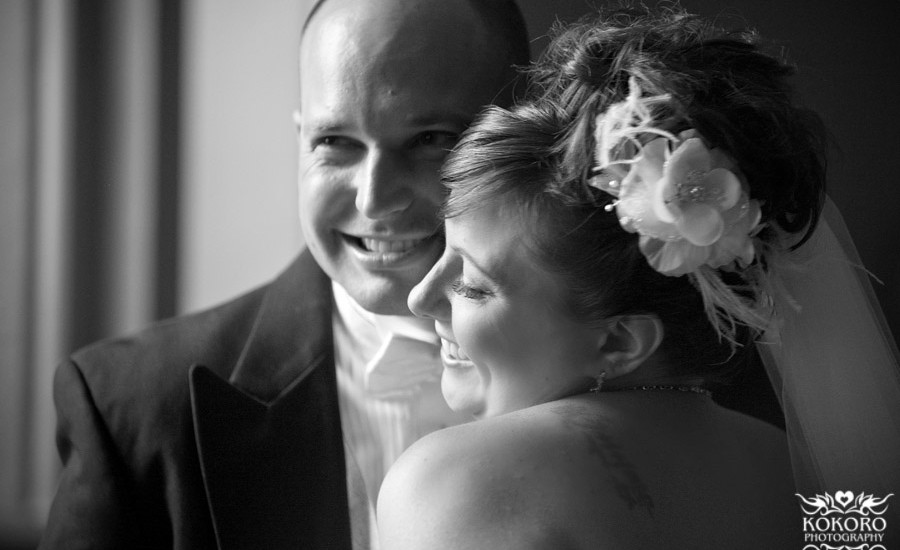 Every so often we have a couple that we connect with right away. During our first meeting I knew this would be a fun yet down to earth pair and we'd love spending time with them. They are so relaxed about life and things to come that's it's infectious – you just can't help but want to enjoy life right along with them!
Alyssa and Brett choose Trinity United Methodist Church, their home church, for the ceremony. It's such a beautiful building, built in 1888, it was originally the largest sanctuary-concert hall-meeting facility in Denver. A stunning pipe organ backs the entire wall of the sanctuary and the stain glass windows are gorgeous. Add massive flower arrangements from The Perfect Petal that you could smell before you entered the sanctuary and the setting for their ceremony was perfect!
After the ceremony guest walked across the street to The Brown Palace for an evening to remember. Alyssa's dream was that the room should look old Hollywood. Her dream came true and the The Perfect Petal decorated tables to perfection. After Alyssa changed into a second dress, the evening festivities began with a choreographed dance from the couple.
Good Luck in South Carolina Alyssa and Brett!
Flowers: The Perfect Petal
Event Coordinator: Michelle Gillette at Dramatic Events
Cake: The Brown Palace Hotel